Wild Swimming - My story so far..
Wild Swimming - my story so far
Cold water? I've always hated it. Cold showers?Yuk. Colds winds? Get me indoors quick with a blanket, a cup of tea, a movie and a pair of woolly socks in front of an open fire..with the central heating blasting.
Fast forward a few years and I find myself living in one of the coldest countries in the world (Finland) and working in -25 Degrees Celsius temperatures surrounded by blankets of sparkly white snow..and loving it (that experience is a whole other blog in itself).
Fast forward another few years and here I am, back home in County Antrim, swimming in freezing waters in the middle of winter and turning the shower tap to cold! Just how did that happen?!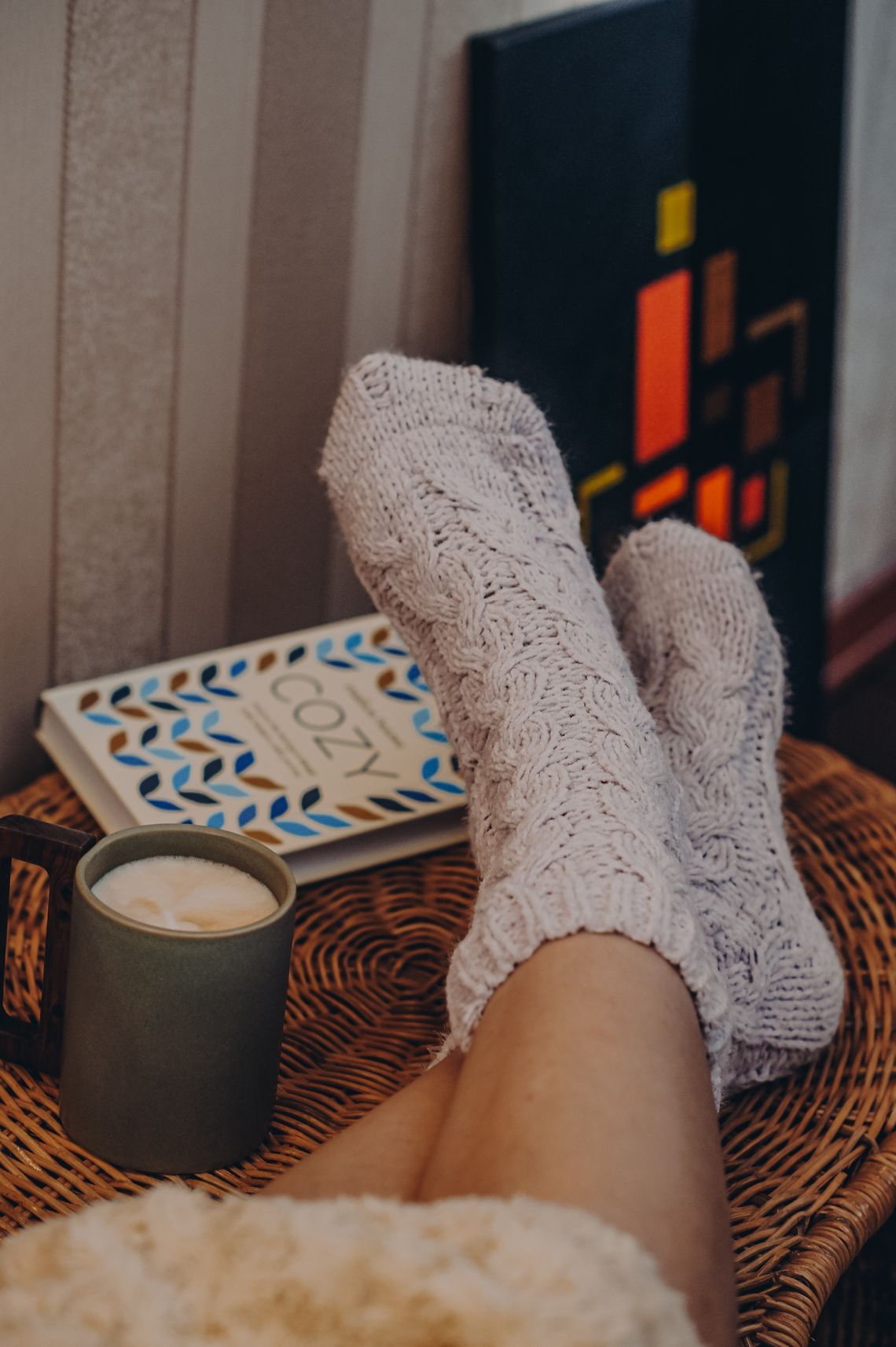 Lemme' feel that heat..
My earliest memory of swimming is at Port Stewart Strand. We went up as a family, squished into the back of an old Rover and unloaded onto the glorious grains of yellow sands, splashed about in the wild Atlantic and sprinted up and down the beach, between 2p machine glory at Barry's (if you know, you know).
Later memories tell of swimming at Brown's Bay in Islandmagee, a trip to Steels shop for an icecream and a carrot to feed the donkey (theres still a donkey there but I'm sure its not the same one!).

Browns Bay Beach, Islandmagee.
I've also been lucky enough to have had a few incredible swimming experiences too. I've swam on Boulders Beach in Cape Town with African Penguins (before it was banned) and even swam in fresh water lakes with snakes! Yes, the latter was one of my most vivid swimming memories because a) No-one told me snakes swim in Finnish lakes and b) there was two of them and they were way too close for comfort and c) I didn't realise how quick I could swim under life threatening danger (or so I thought).
Luckily for me and everyone else, snakes don't swim vertically - they swim with a quarter of their body out of the water making them visible. Thankfully the only thing I need to worry about nowadays is the odd jellyfish.

African Penquin at Boulders Beach, Cape Town.
Anyways, trips to Brown's Bay as a kid cemented my summer swims every year as an adult. Bathing suit on, I'd wade about what felt like half a mile in (its very swallow) and enjoy swimming about on my own while waving to my family on the beach. But that was as far as it went. Increasingly, every year, I noticed less and less people swimming and on most occasions I was the only one. Time went by, winter came and the swimming stopped.
I knew there were a few overwinter swimmers in my hometown of Whitehead and would look on in awe when I seen them out in the chillier water. A few of us got chatting about swimming and decided we would put our wetsuits on and just go for a dip. The next thing is, we had our WhatsApp group going and we were getting out quite regularly. We all noticed how good we felt afterwards and the freshness was unlike anything else.
As the weather turned, the water got much colder so we decided to visit the local private pool in Carrickfergus and done so happily for awhile. Little did we know, lockdown would descend upon us and everything would close.
I still wanted to go swimming though. I had never swam over winter but strangely yearned to do so. Had I gotten the bug? A friend introduced me to another group and the next thing I know, I'm there in water with my wetsuit on, absolutely freezing and smiling and chatting and trying to be friendly amongst my new found group of swimmers.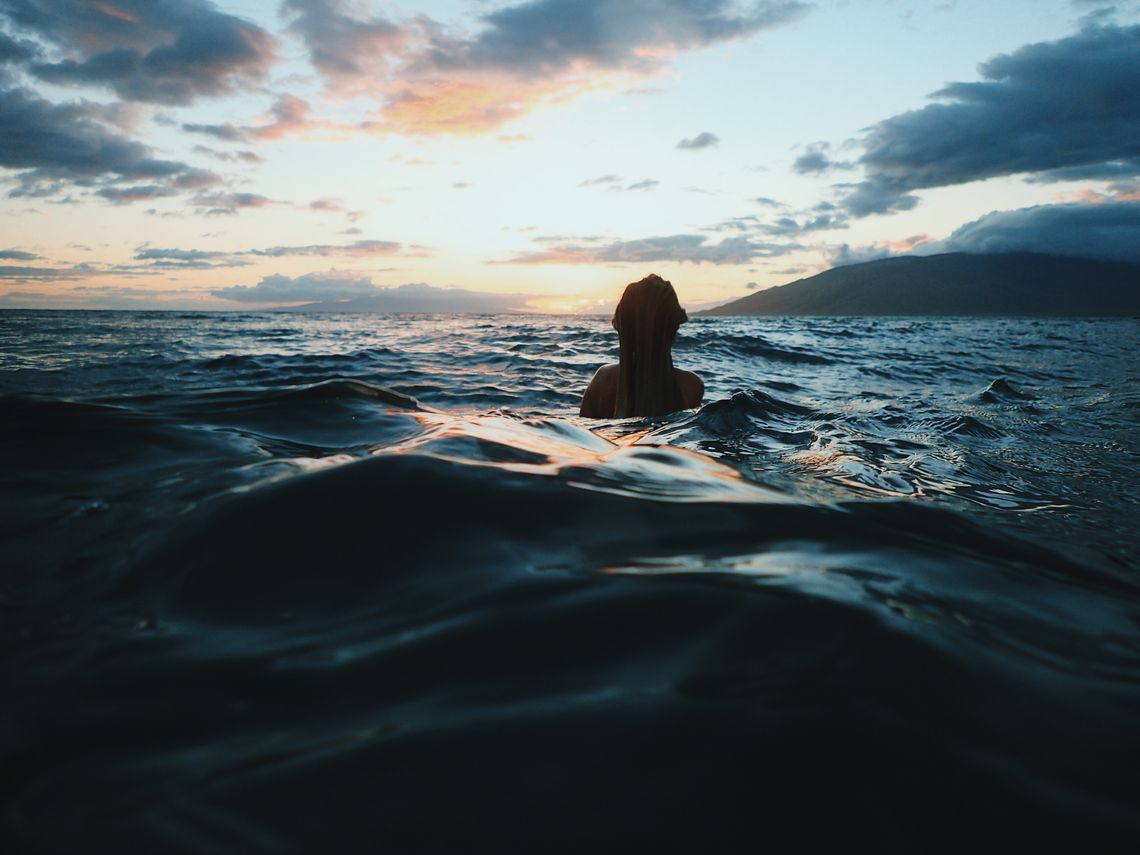 I had so much to learn. My first few times were excruciatingly cold but I pushed myself on at the risk of being mortified by being a wimp not able to do it! I experienced terrible chills. Some even lasted for two days. I wasn't giving up though and signed myself up with Challenge Co to do the Chilly Challenge 20 (swimming over winter at least 20 times). I was doing this and that was it.
Over time, it got easier and even more enjoyable. I had a new spring in my step, was daisy fresh and my mood was always great afterwards. I watched and listened to the seabirds darting by and felt the sun shining on my face as I turned mid water to swim back to the shore. The weightlessness was intoxicating and the slow swells were soothing and joyous. I felt great.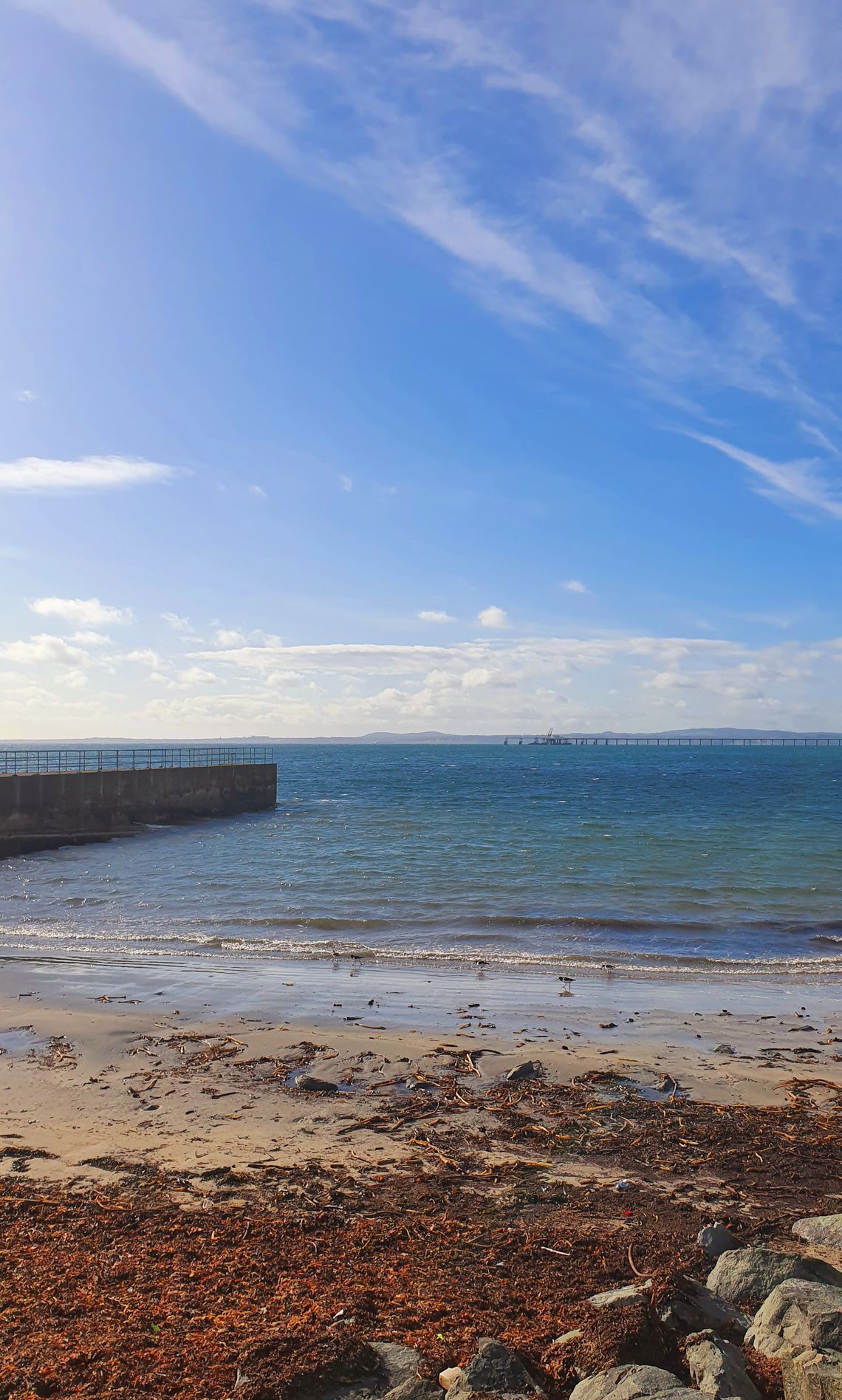 Oystercatchers along the shore at Whitehead.
The first few changes I made included tying my long hair up. The cold water would cling to it and freeze my back afterwards. I kept it cosy with a woolly hat which made a massive difference to retaining body heat. The next thing I did was get a changing robe. I opted for a short sleeve Frostfire Moonwrap. This was a life saver. It made a big difference and really kept me warm before and after my swim. Last but not least, I got a Puffin Swim tow float dry bag. Being in the water you not only have to look after yourself but also others. Its so important to stay visible incase something happens.
Wild swimmers also need to be mindful of after drop and hypothermia. We all have a responsibility to research these and act accordingly - on some of the coldest days we only swam for ten minutes. Baltic but safe.
I'm no expert but heres the things I do before, during and after my swim;
Eat breakfast. I'm a morning swimmer and swimming on an empty tummy is a big no no.

Boil the kettle. I bring a flask of tea with me for afterwards. This warms me up from the inside. I really notice the difference if I don't have it. I know others who bring big bottles of warm water to pour over cold hands and feet and even fill buckets of warm water to stand in.

Changing robe - I bring my short sleeve Frosfire Moonwrap. Keeps me cosy on the way there and on the way back.

Boots- a pair of zip up boots protects my feet and keep them warm.

Hat - Easy way to keep the heat in and hair up. I've just recently changed from a woolly hat to a Puffin swimming cap. Proper.

Dry bag tow float - I always keep my Puffin Swim float in the car so I don't forget it. Keeps me and others visible and safe plus its eco-friendly. Bonus.

Snack - I always bring something small to give me a wee boost afterwards. Usually some sort of health bar or fruit.

Awareness - Its important to always be tuned into time. Time can fly when you're in the sea and this can get you into big trouble if you stay in too long when the water is cold. The second part of this is being aware of your body - are you starting to feel very warm, dizzy or confused? These could all be signs of hypothermia. For more info on this you could go here; https://outdoorswimmer.com/blogs/after-drop-is-real-and-how-to-deal-with-it and here; https://www.active.com/articles/swimmers-avoid-hypothermia-by-knowing-the-signs
Afterwards its always good to hang around for abit while your body regulates back to a normal temperature. Once I've driven home, I do shower but only after pottering around for a while as hot showers straight after swimming can make you feel faint. So whether you're in your skins (swimming suit), full wetsuit or a shortie (like me), find your tribe, embrace it and have fun!
---