Throwback - Coasteneering
Throwback - Coasteneering
It was Baltic but then it always is. I'd had enough of grieving, feeling terrible and was at my wits end. I seen an ad on Facebook for coasteneering up the North Coast. I watched the videos and thought those people are crazy jumping off all those cliffs. So I called up and booked in.
My mothers anniversary was on the horizon. I'd had enough of grieving and feeling sorry for myself. Losing my mother and sister to cervical cancer within a few years of each other was hard to stomach. The cards had been dealt this was how my life was panning out whether I liked it or not.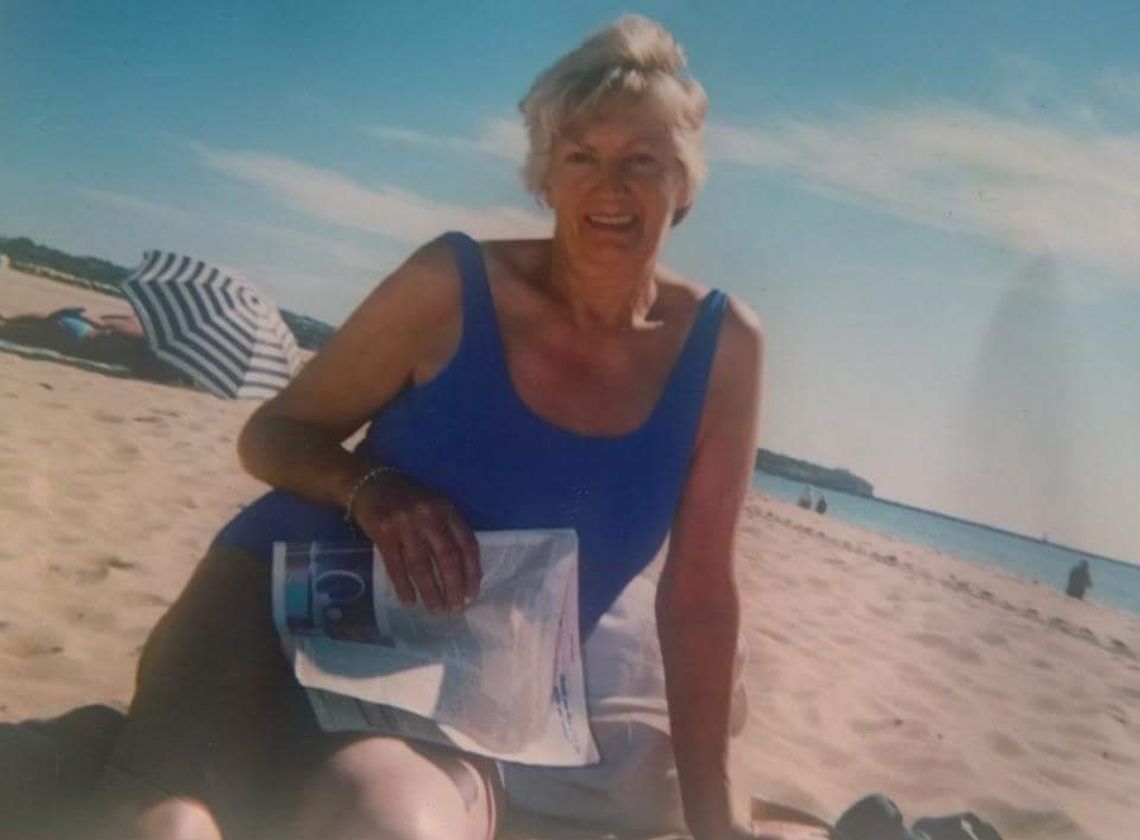 Mum on the beach.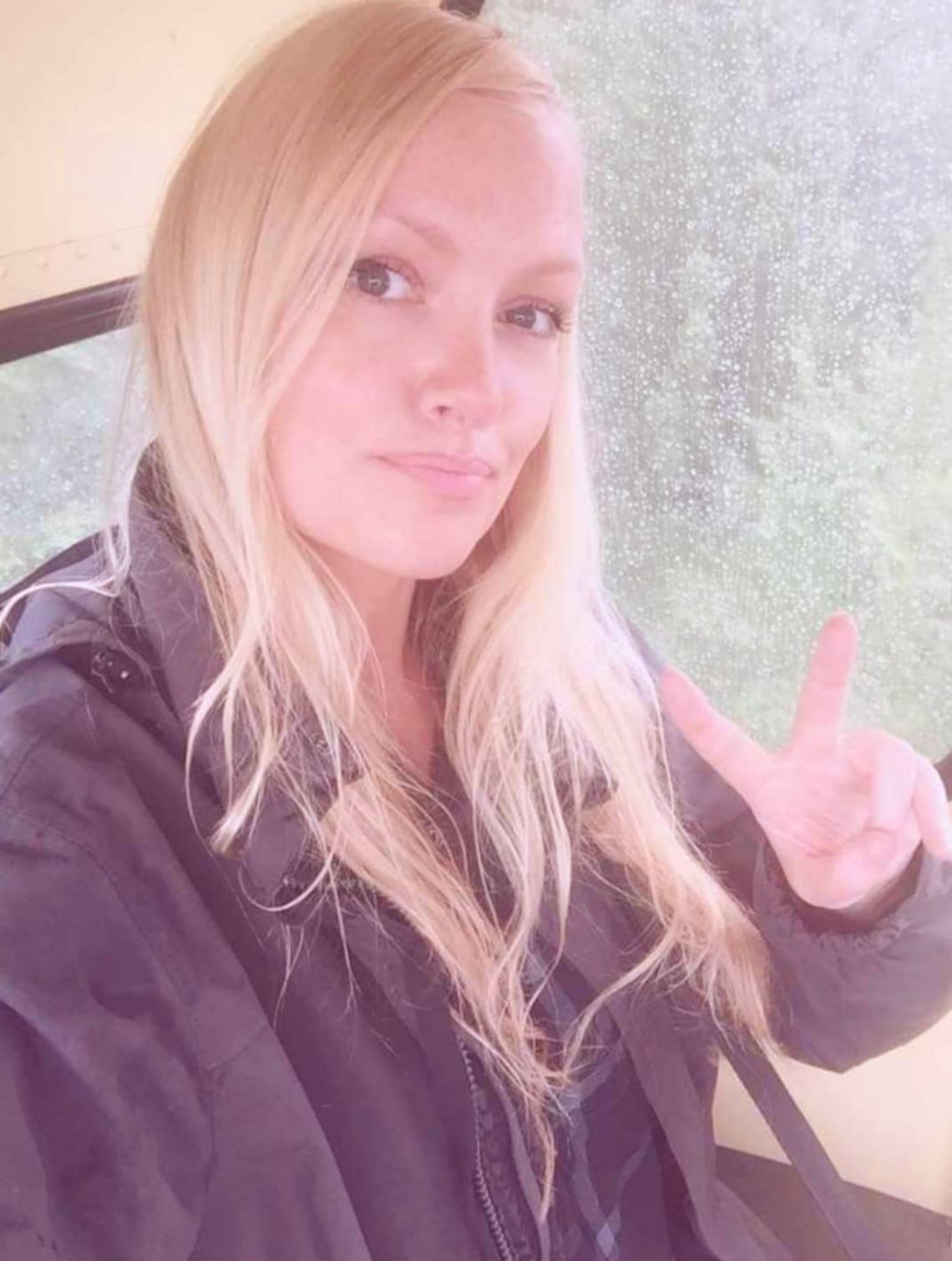 My sister Liz.
It was time to celebrate their lives. I felt a deep need to also celebrate my own life. Here I am I thought - still breathing and still alive. I had my life and I should make the most of it. You never really appreciate what it is to live until you lose somebody, I thought.
Of course, mums anniversary was in November. Not known as a lovely peachy time of the year to be jumping into the sea, nevermind from a 30ft cliff. Nonetheless, we were booked in with Coasteneering NI and ready to go!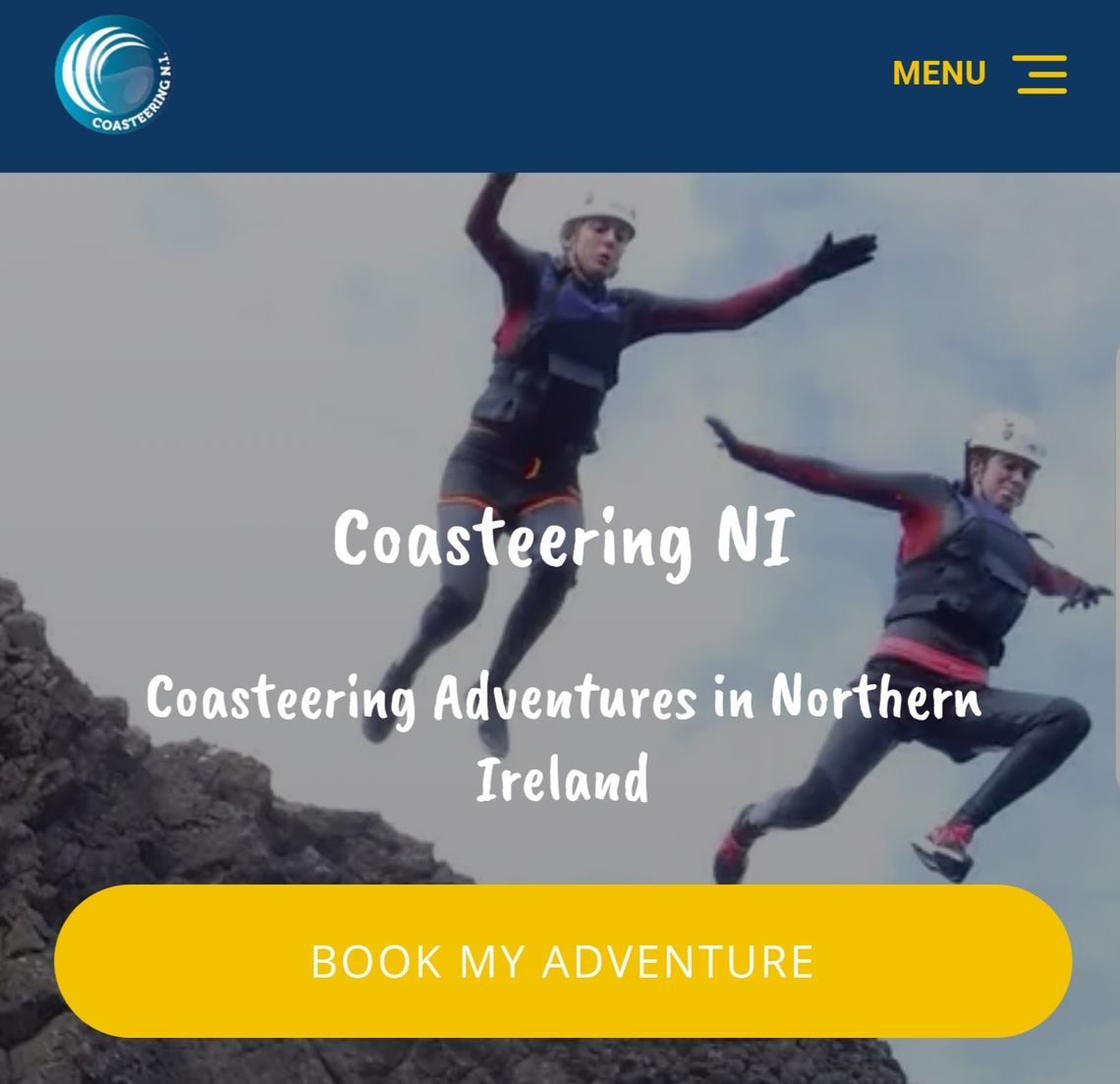 https://www.coasteeringni.co.uk/
We took a quick route up through Ballymena to save time as we were running behind. We were nearly there when a large herd of sheep ( typical) were bleeting their 'occupied space' sounds all over the countryside. It slowed us right down so we phoned ahead to grovle our apologies. 'Please wait for us' we begged.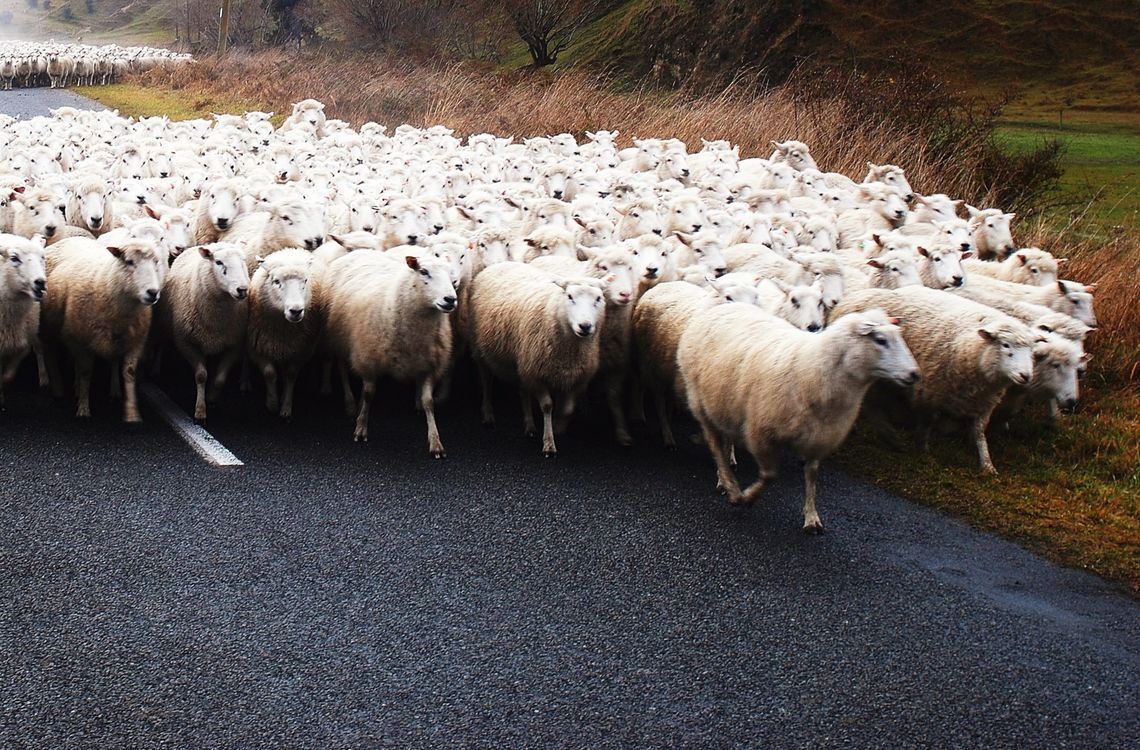 Soon enough, the sheep had bleeted off and we were in Ballintoy harbour and managed to join a few other stragglers which eased our guilty late conscious. After 15 minutes of stretching, pulling and zipping in the public toilets, we were in our wetsuits ready for action. Let's go!
Lead by our guide, we walked quickly across some rough terrain, noting a fine sea stack descriptively called Elephants Rock. Apparently the elephant got caught in the water while escaping an exploding volcano. It was an outstanding sight.
We hurried along the basalt rocks and went straight into the pools between walls of rock to catch up with the rest of the group. The water felt cold but we soon climatised as it seeped in through our suits. It felt great.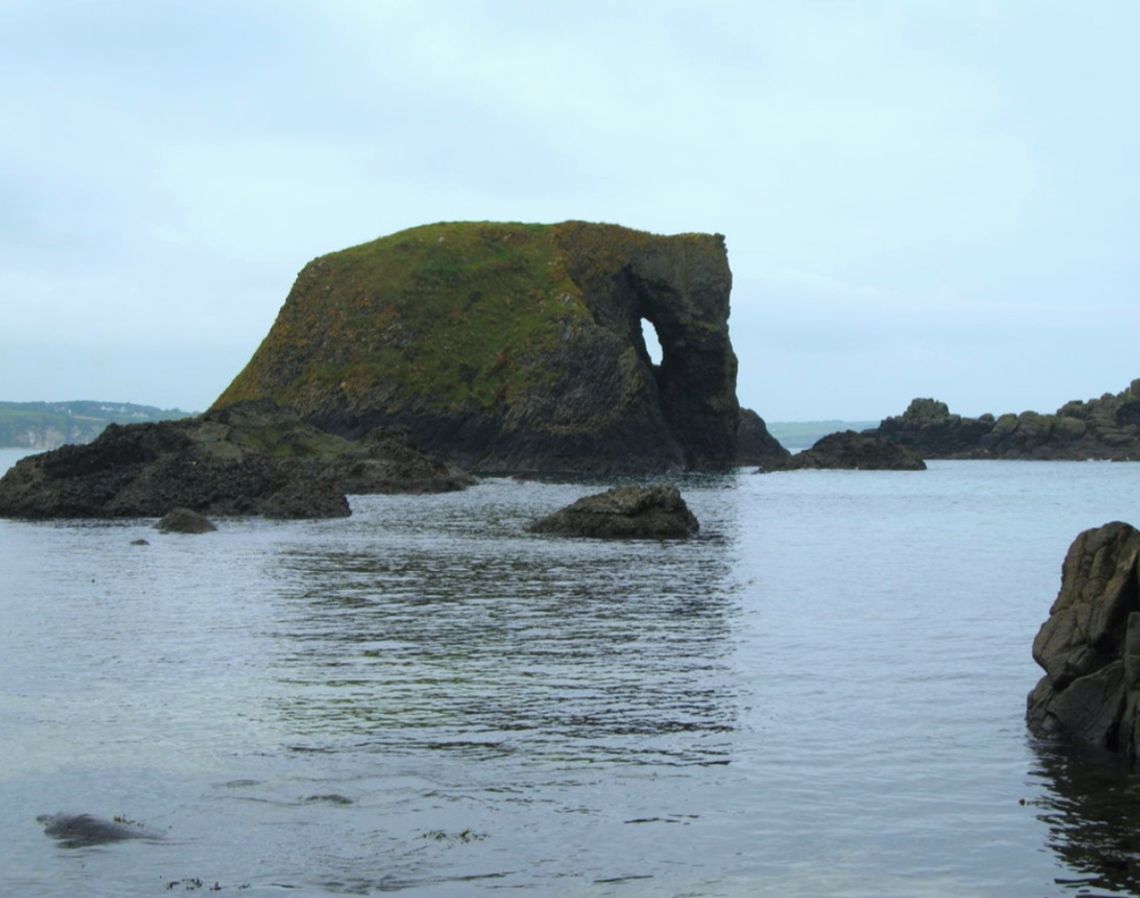 Elephants Rock, Ballintoy.
We landed up on a smooth flat plane of basalt with a square metre of round pool just off centre. We all gathered around to listen attentively to our leader.
Our guide; tall, robust and built like a ton of bricks, chucked some money into the pool and said our task was to dive in, head 1st and bring the money back up. This strapping lad, standing about 6ft 2, dived into the pool and completely disappeared into this startlingly dark, deep and narrow pool. My mind boggled and my eyes bugled. It was my turn next.
Faced with this predicament, your mind pictures how your body is going to move into this small space - how you will move your feet, legs and arms to succeed. It wasnt happening. I just couldn't visualise it so I took a deep breath and dived in!
I felt the water embrace my face, fill my ears and consume my body from tip to toe. I reached out, down into the rock bottom to feel the copper coins upon my fingertips tips but within seconds they were gone and I was inhaling sweet air at the surface again. I had done it and it was thrilling.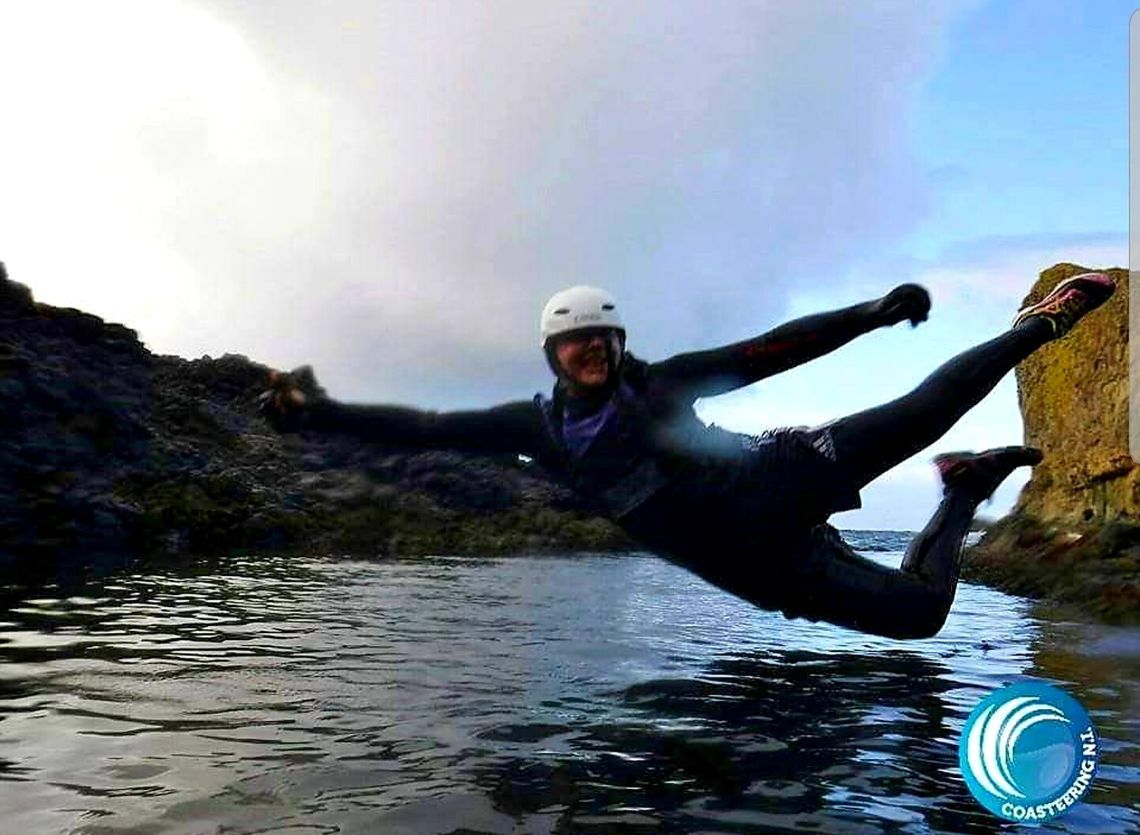 To get us in the mood, we then jumped into a number of wide shallow pools while striking a pose. This was great craic. By this stage, you had forgotten the cold wet water and were really letting go and having a good laugh carrying on.
Next up, we moved further out closer to the open Atlantic Ocean. We stopped for a brief which included tips on how to get in and out of the sea.
Dont grab onto the rocks while the waves pull you out. It will rip your gloves and hands apart. Instead, move with the waves and let them lift you up onto the surface.
By this stage, the group had whittled down to a few remainers including a father and son, a tall female American lone traveller, us and another set of couples. Some had packed it in saying it wasnt for them, citing the cold and the looming tall cliffs as presenting reasons. The sea had notably got choppier too.
We left the comfort of the basalt behind and swam out into the sea between two tall cliffs. We edged closer to the base of one and rocked back and forth in the all consuming waves trying to hoist ourselves up. I instinctively grabbed onto the rocks, much to my detriment but quickly let go, remembering the advise given prior to entering the sea.
Then with one big swish of salty water, I quickly scrambled up onto the rock. I had made it and felt a great heroic relief that I had done so. Phew!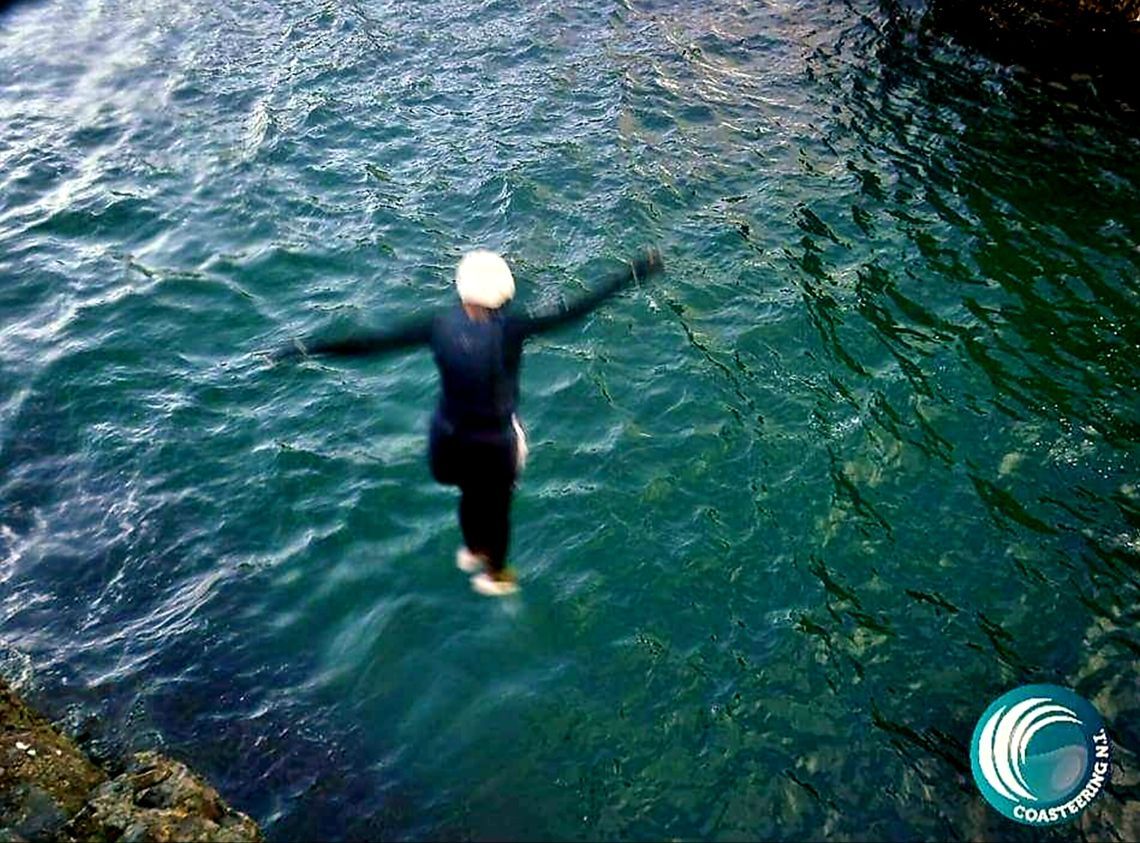 Our first jump was from about ten foot, then 15, then we approached the 20ft drop. The 10ft and 15ft had been good craic. It was no bother jumping off into the blues and greens of the water below. You split the waves with your feet and your body plunged deep down into the head covering water. Within seconds, you spring back up again to the surface to see the other bobbing heads of your group.
We scraped ourselves up onto the rocks again of the same cliff and on up we went to the 20ft edge. Suddenly there were more white tips, frothing below us, waiting to receive us.
I looked down at my feet, inches from the edge, and tried to find a good grip. I couldn't help looking down to the sea again which seemed so much further away. I held back, letting others go before me, trying to build up to courage to take the leap amongst my peers. It's only seconds, I said to them, trying to reassure myself.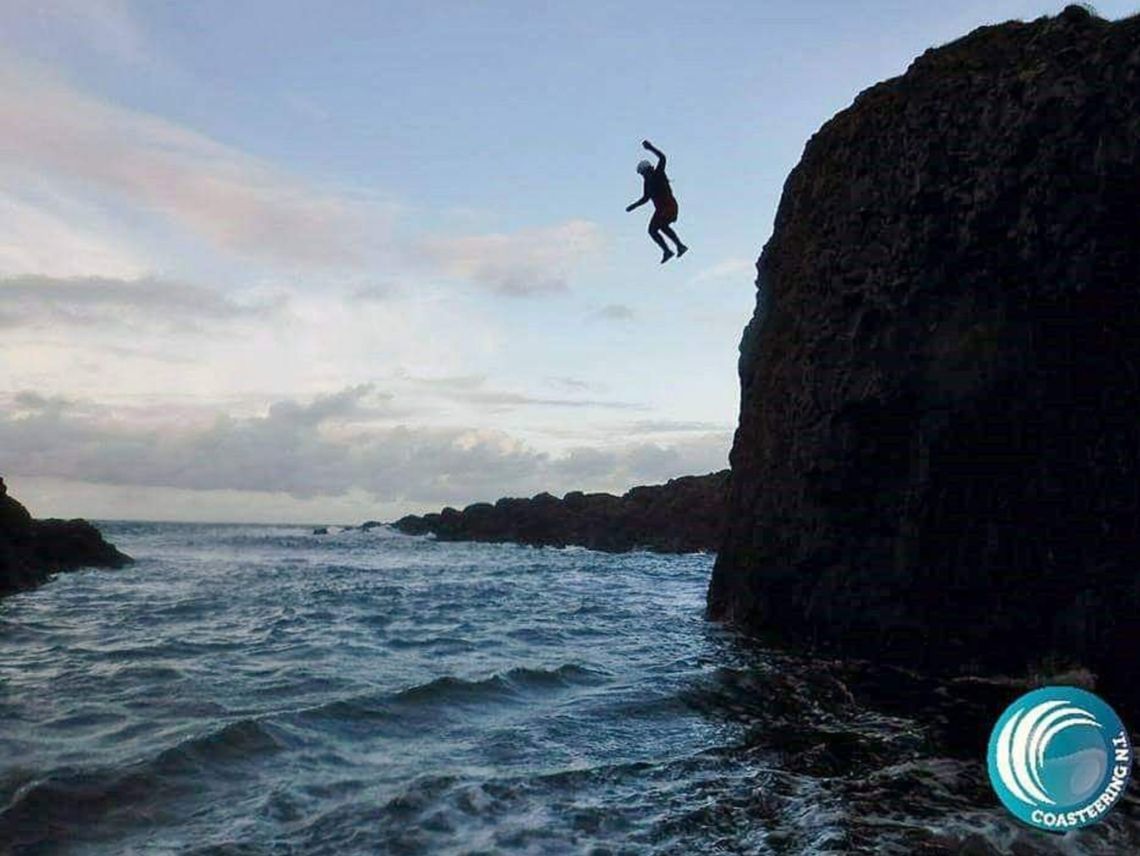 Whoosh! Off I went! My feet pushed against the uneven ledge while my heart pumped and my mind raced. l felt the drag of air along my body and I closed my eyes tightly as I hit the water with my arms up and my toes pointed. Down I went with the pull of gravity, deeper than before into the sea, creating my own frothy tips and swirling waves above my head amongst the other rhmythical waves who were undisturbed by my antics.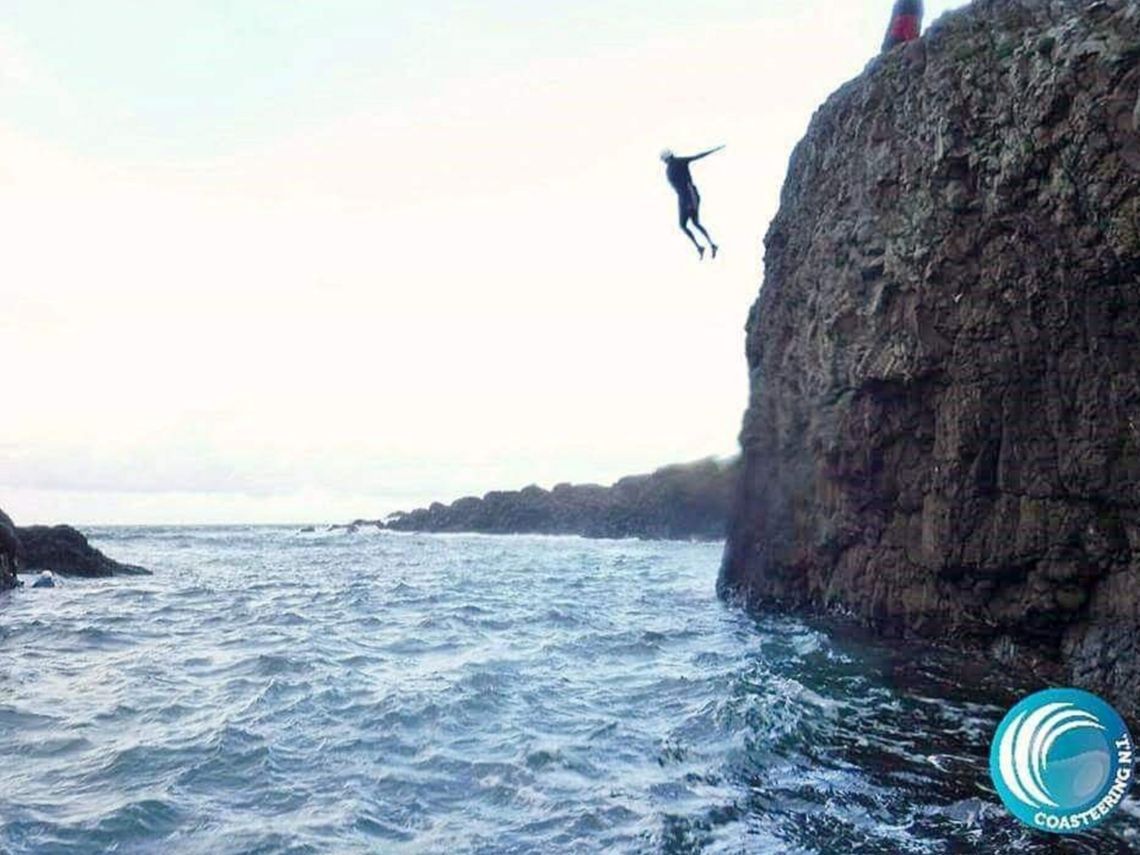 Instead of climbing up the cliff side again we swam across rocking waves to the other side. It was quite a fight as the waves tried their best to stubbornly push us back to shore. It was like pulling ropes.
Finally at the bottom and well rehearsed in mounting the rock, we got up and clambered around the rocky surface to the very top of the 30ft cliff. There wasn't much time left and our leader was coaxing us in from the sea below. 'Dont worry about the hang time!' He shouted.
Hang time was a new concept to me. It was the period of time you were 'hanging' in the air once you'd left the cliff top and reached the sea.
The American didnt hesitate and off she went creating a massive splash before swimming over to the rest of the group. Standing at the top I thought to myself why am I doing this and knowing the misery in delay, leapt off the cliff.
It took forever to meet the sea or that's what it felt like. Everything was in slow motion. The hang time was real and was scarily longer than any of the other jumps. I had never been so pleased to jump into a bottomless ocean. Ever.
We splashed our way back to the shore and walked to the toilets to get changed. We gave our thanks and took more details about future trips. Then called into the harbour cafe for a much cherished bowl of hot stew and a few traybakes for the journey home down the Antrim Coast. We had a blast and would definitely do it all over again!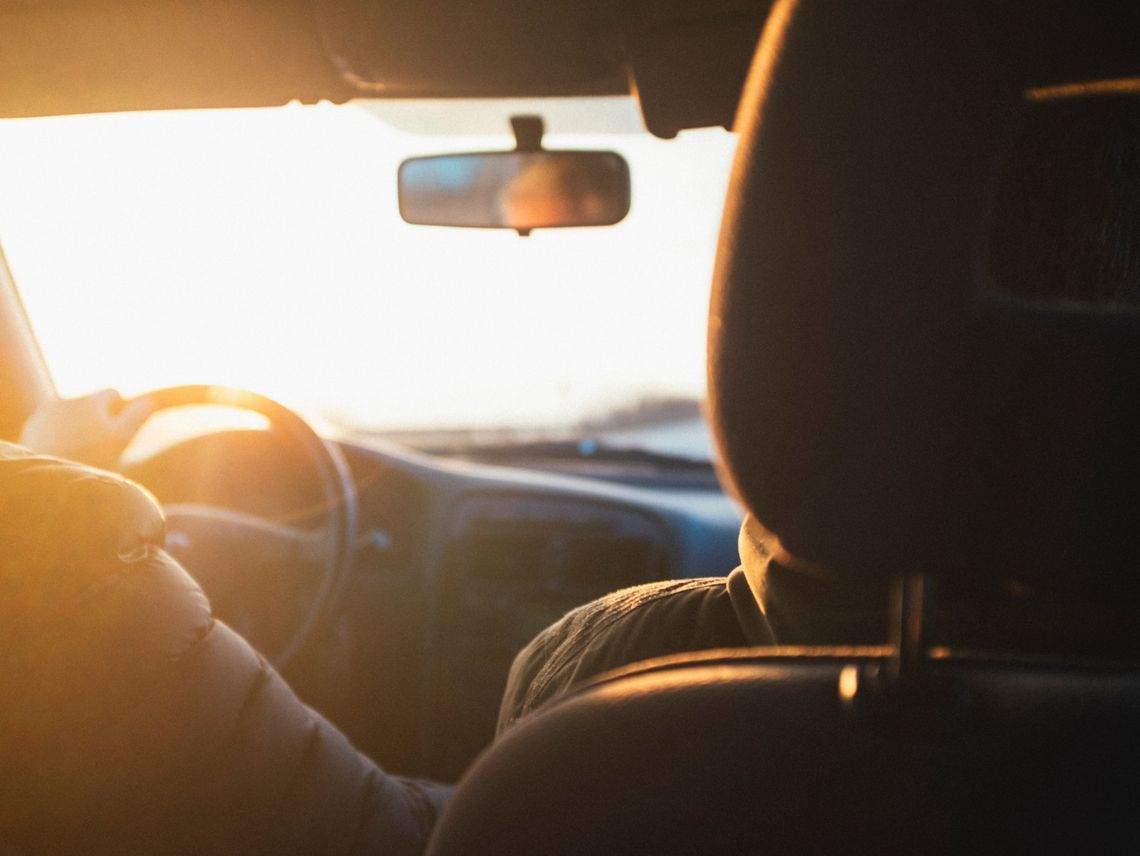 Always a sea swimmer, I've now entered my first year swimming throughout the winter and haven't looked back. Ive even signed up to the Chilly Challenge with Challenge Co.
Nothing compares to the feeling of being submerged in salty water and so close to nature. It has definitely benefited my resilience both mentally and physically. The sea truly is the gift that keeps gifting and we must look after it.
This has had a big impact on the development of my brand, Marine Clothing. While not quite 100% yet, all my clothing and most accessories are eco-friendly. All clothing items can be returned to the factory to be broken down and recycled into new clothes, avoiding landfill and as they are 100% certified Global Textile Organic Standard cotton, this avoids more plastics entering the sea.
Find out more from the links below;
https://www.coasteeringni.co.uk/
---