Coastal Movies
Coastal Movies
Some of the best movies ever made have been inspired and filmed along the coast. Check out our summer favourites.
The Talented Mr Ripley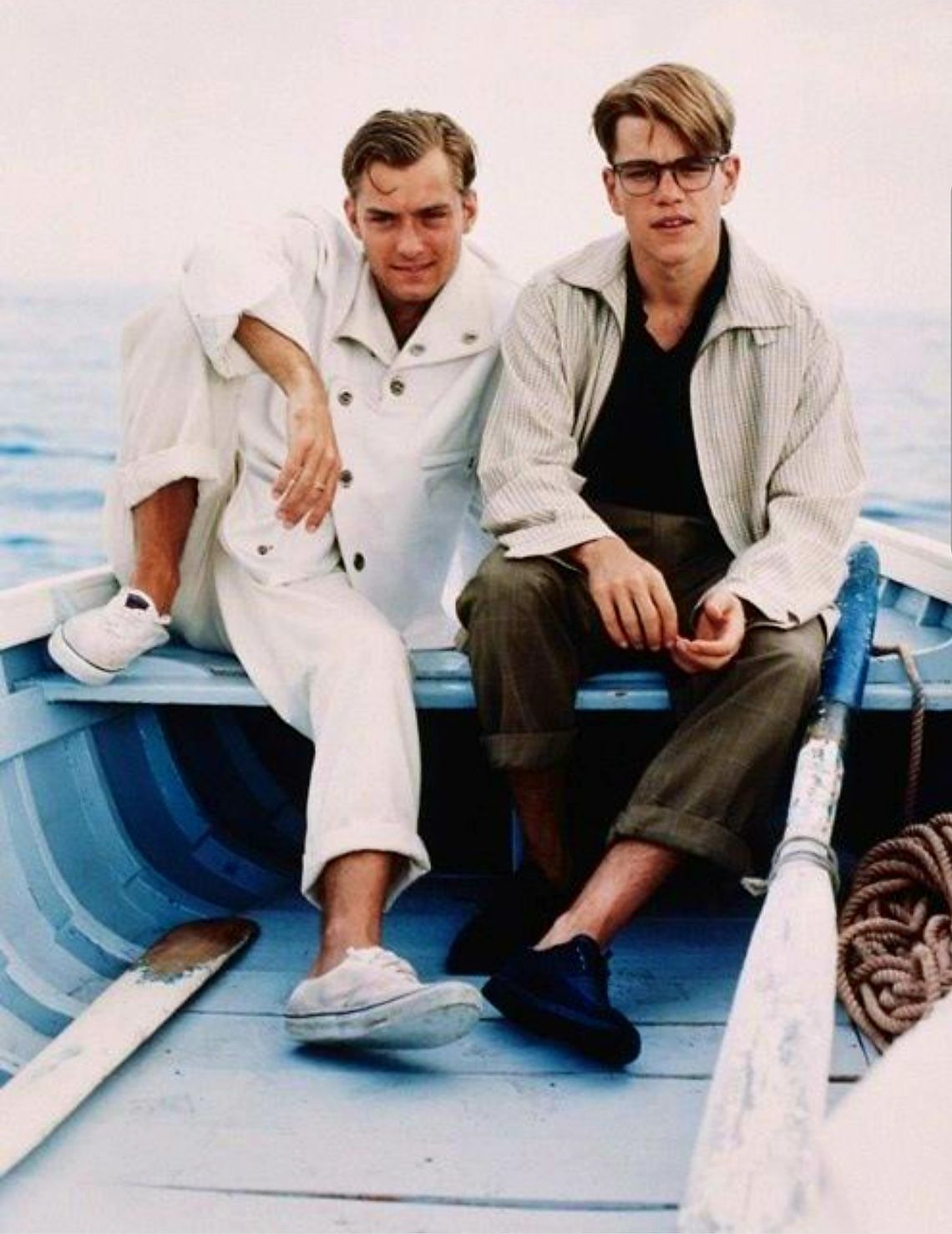 One of my all time favourites, The Talented Mr Ripley is the ultimate coastal movie. A thrilling and fast paced movie filmed on the Italian coast, The Talented Mr Ripley is not only visually stunning but Gwyneth, Jude and Matt are at their very best. A must see.
The Lighthouse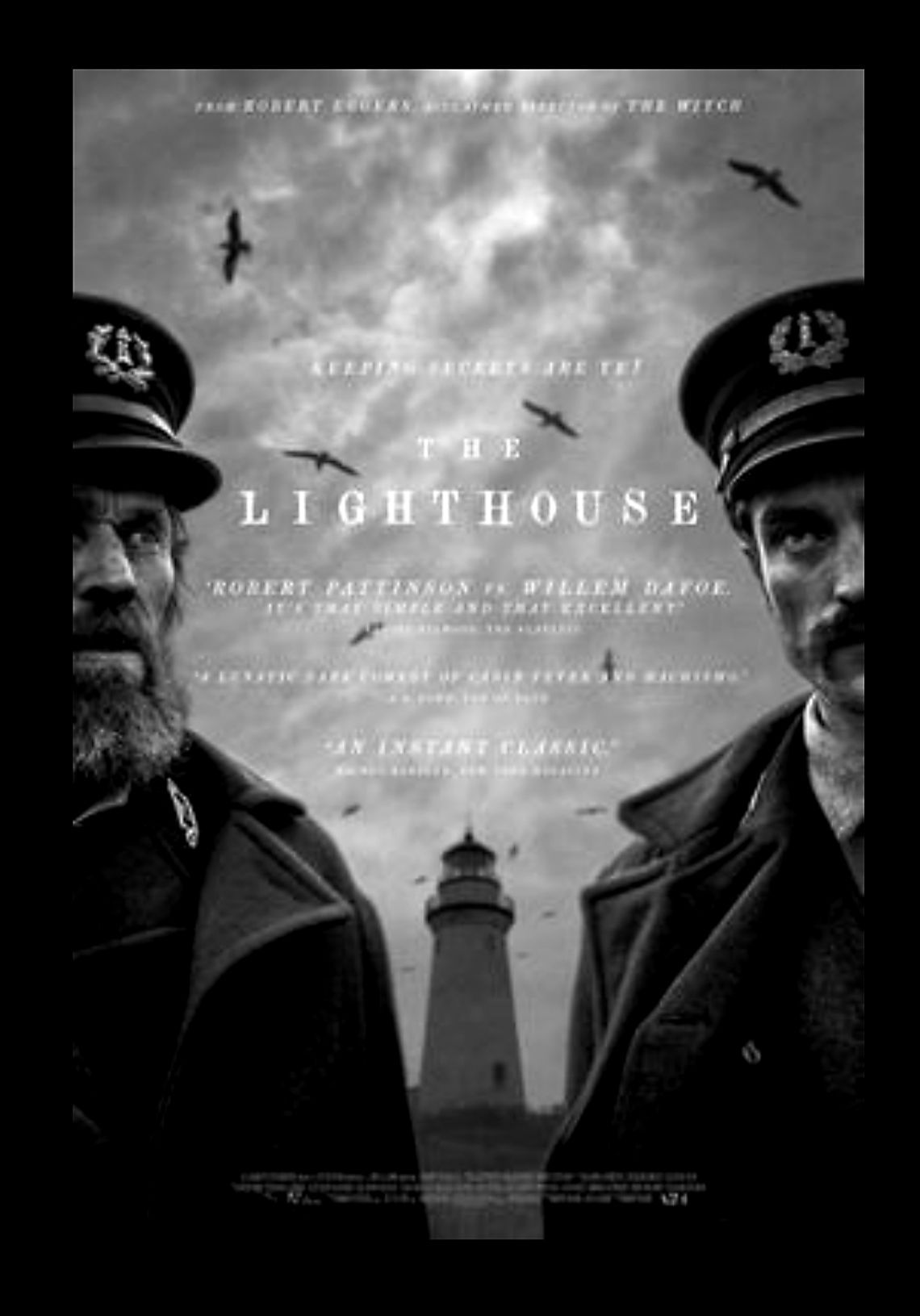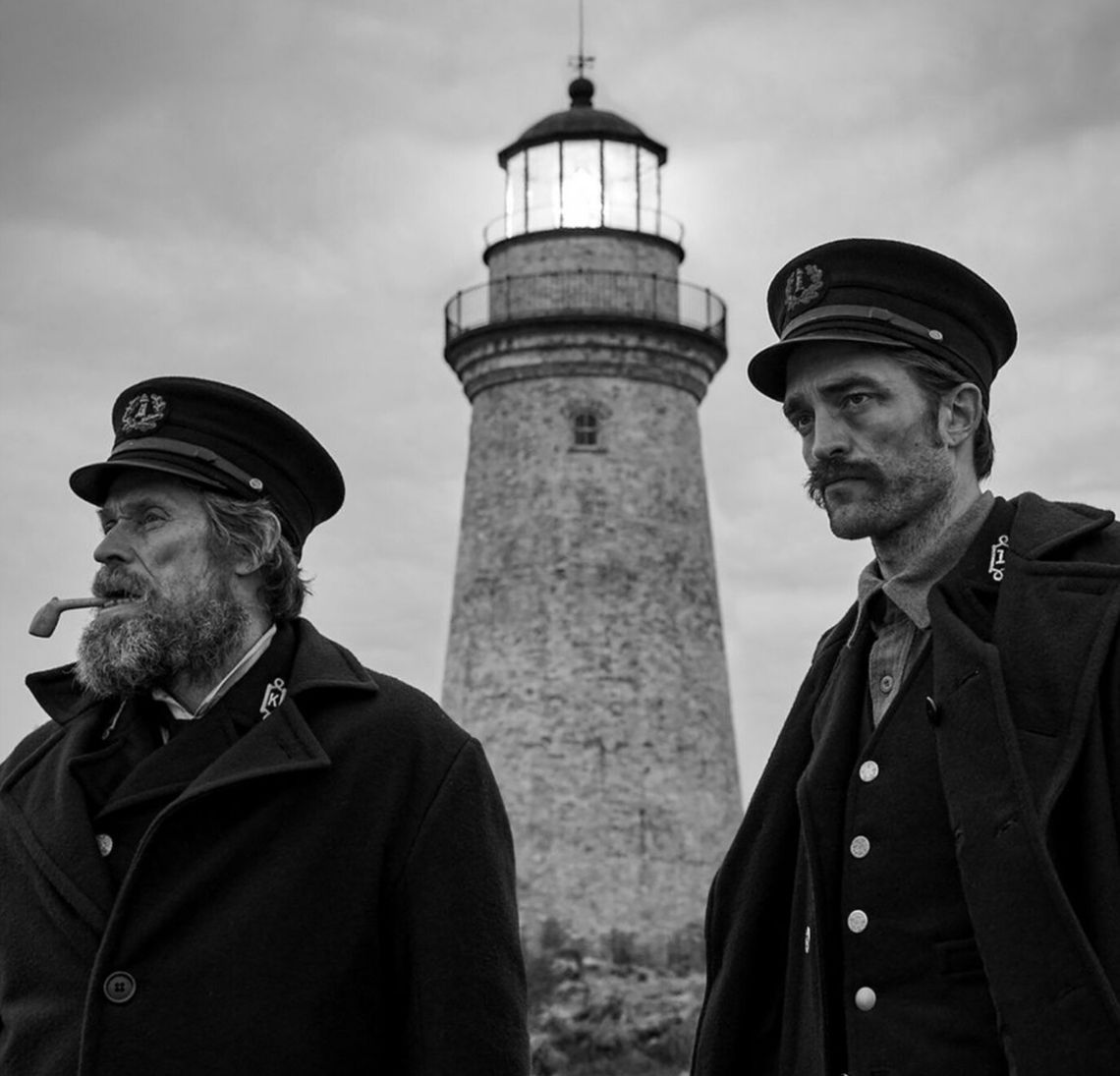 Robert Pattinson amassed many fans through his lead role in Twilight which instantly became a cult hit. This time Patterson takes on the dark role of the Lighthouse Keepers Assistant which was released earlier this year. Though Cape Forchu, the place of filming, has it's own lighthouse, the producers built a lighthouse (for exterior shots) which stood at 70
feet high and could take a battering of winds at 120 miles per hour. The Eggers brother who wrote, produced and directed the film, leave us merciful as the keepers are completely stranded at their station and the cracks begin to show. Not for the faint hearted.
Jaws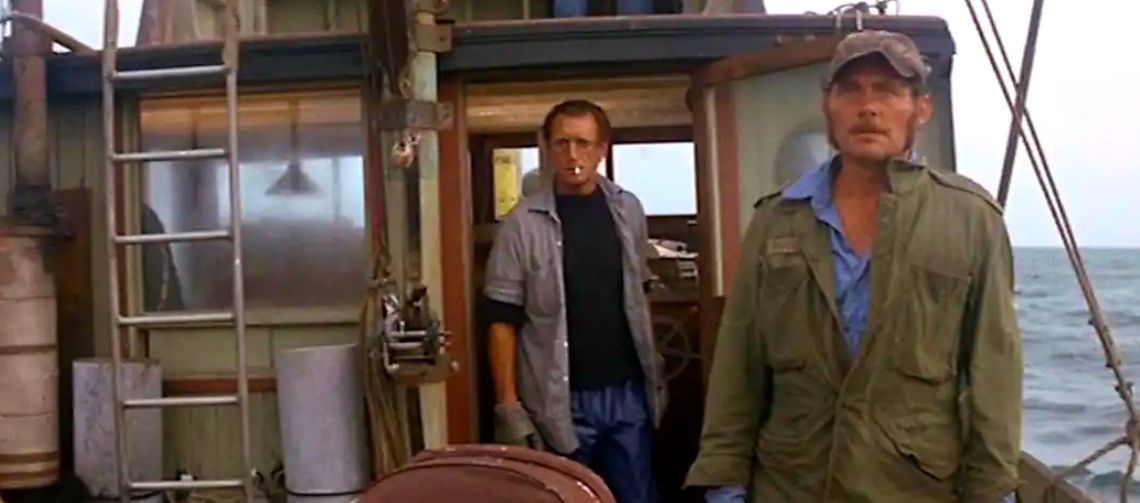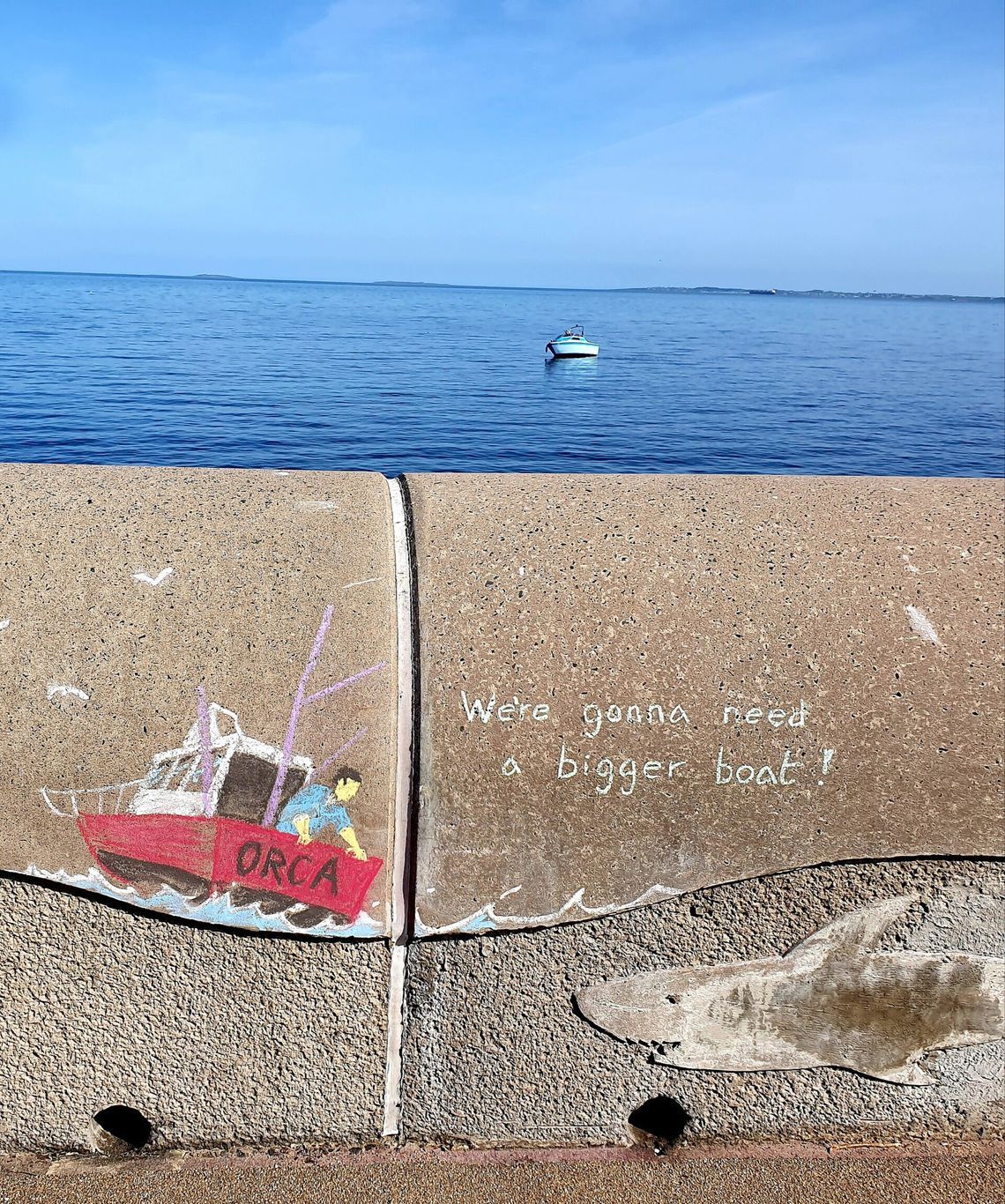 We're gonna need a bigger boat' Chalk street art along Whiteheads Promenade, May 2020.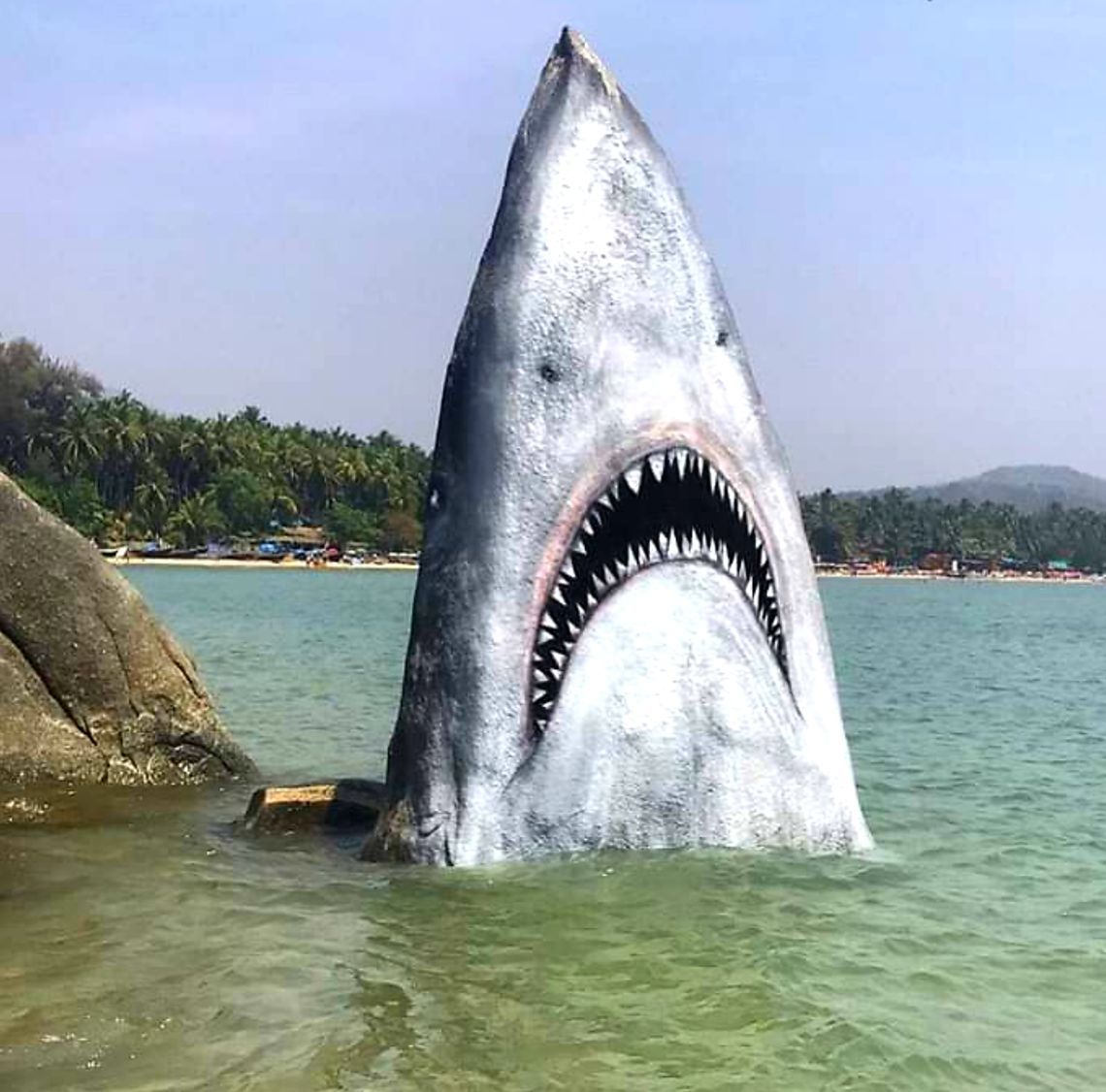 Jaws: still inspiring years on. Street artist Jimmy Swifts works in South Goa, 2019.
Released this month on 20th June in 1975 Jaws is one the the few movies that has captivated its audience generation after generation. A classic masterpiece, with each character strongly distinctive, it makes for a thrilling watch. Robert Shaw, also famous for his work as a mobster in The Sting, is a rough diamond expert shark catcher beside Roy Schielder who spoke the famous quote 'We're gonna need a bigger boat'. The movie still inspires worldwide street art today, including chalkworks along Whitehead Promenade.

Point Break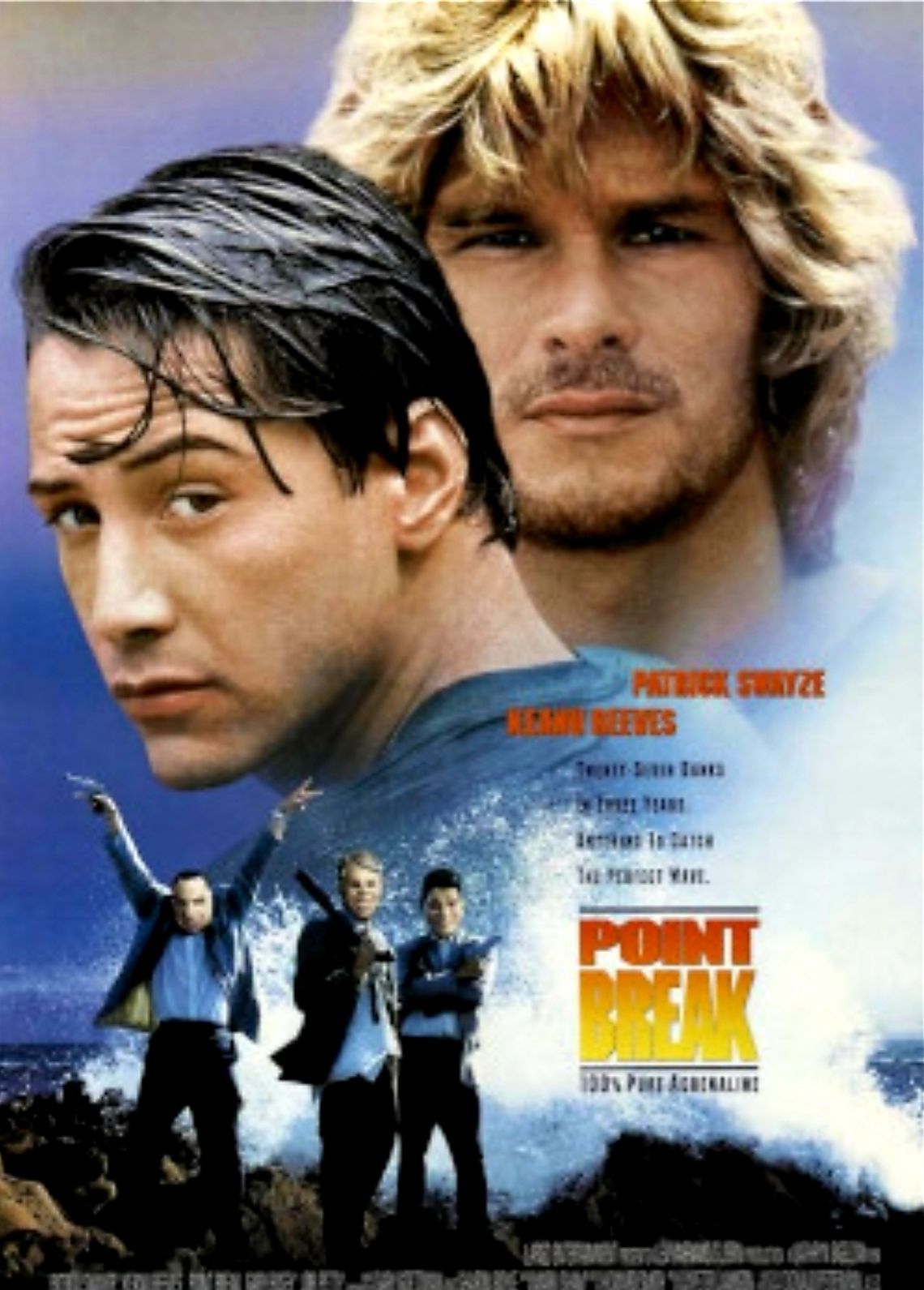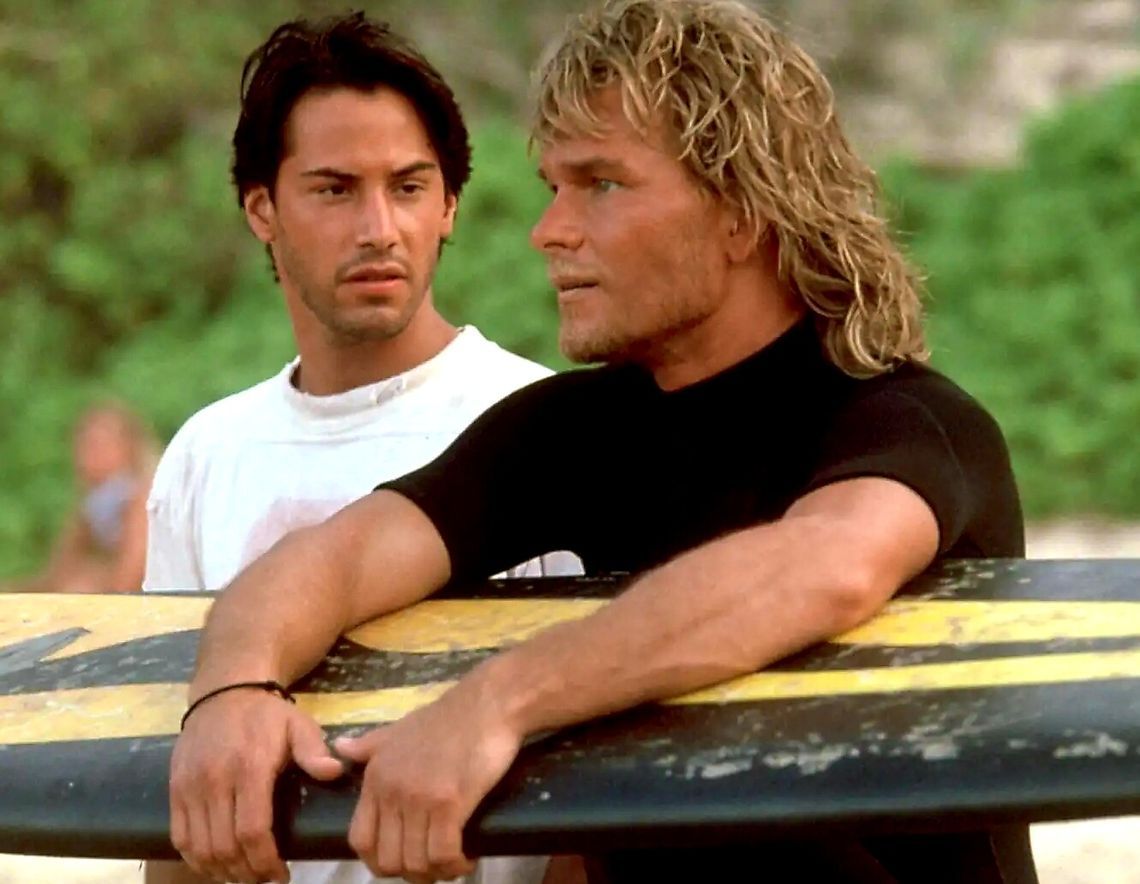 Adjourning everyones bedroom wall, boys and girls alike, Keanu Reeves and Patrick Swayze, were full throttle in this iconic movie back in the 1990's. Without giving too much away, Keanu is seduced by the surfer lifestyle which gives him alot of food for thought, making for a dramatic back story to this epic movie. Perfect for summer nights.

The Beach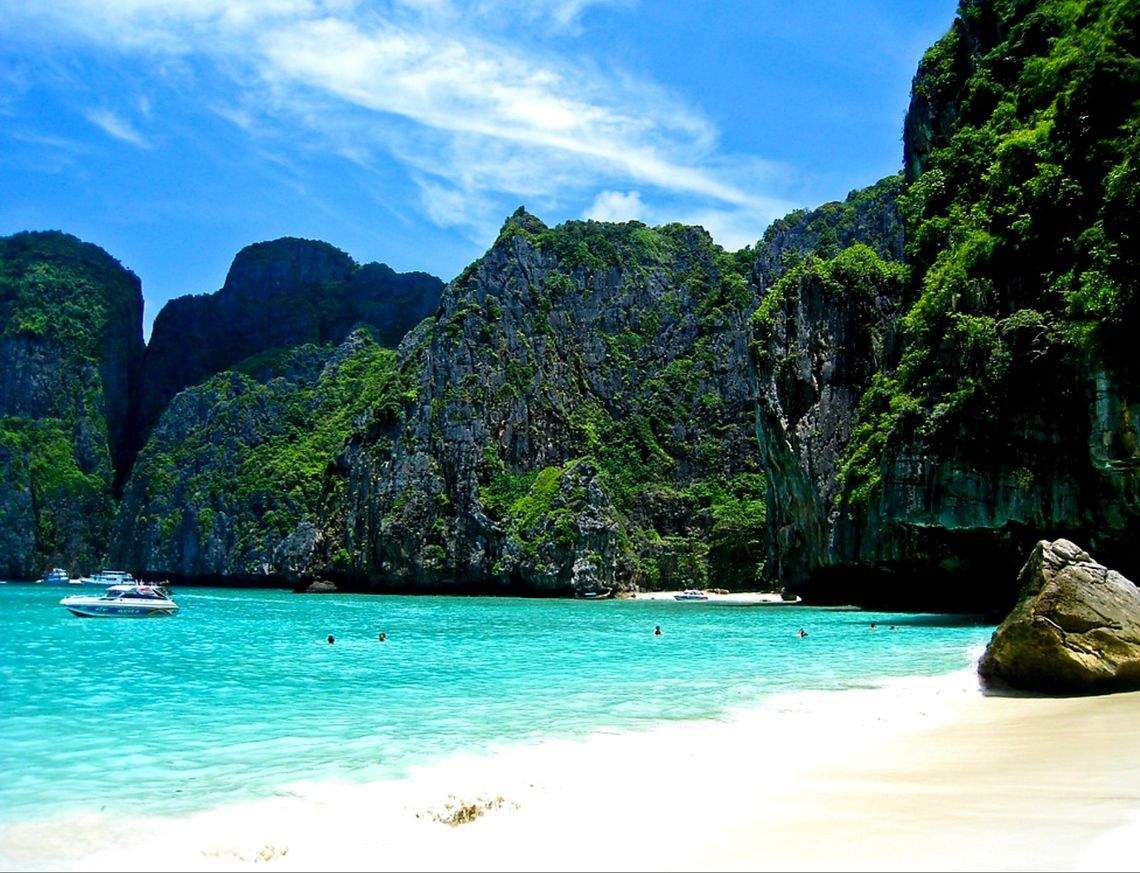 Danny Boyles The Beach got a bit of a rough ride from the critics when it premiered but it's a movie we all remember, worthy of a 2nd viewing. Seeking Utopia from a mysterious map, Leo's Richard finds a darker side when his newly acquainted community won't let anything disturb their seemingly perfect existence. Beautifully shot on an Island near Phuket, Thailand.
A Plastic Wave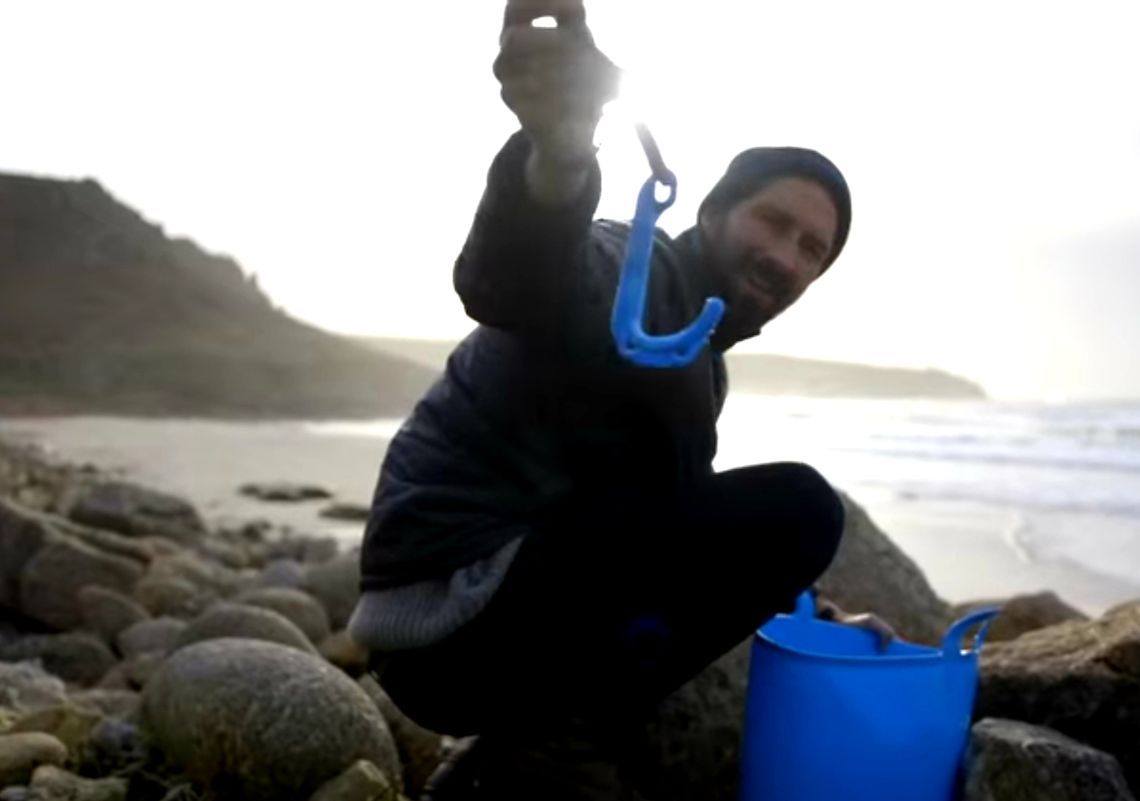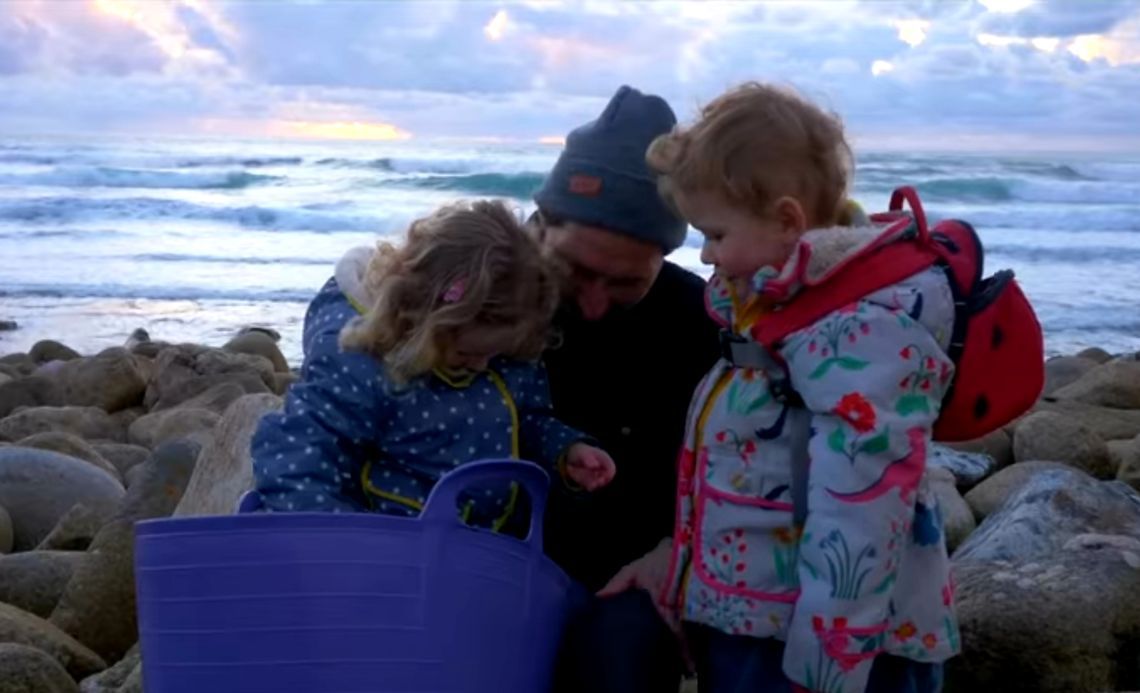 A short 20 minute documentary film published in 2018, James Robert's (surf shop owner, dad and photographer from Cornwall) passion for the sea lead him to uncover the plastic problem and seek solutions to help combat this worldwide issue. James crowdfunded the money to make the film to raise awareness and highlight that the anti plastic wave is not just a trend but something that must become part of our everyday lives. An interesting, gut wrenching and thought provoking watch, A Plastic Wave has amassed nearly 400k watchers on YouTube. Click the link to view for free.
https://m.youtube.com/watch?v=9-dpv2xbFyk
The Swimmer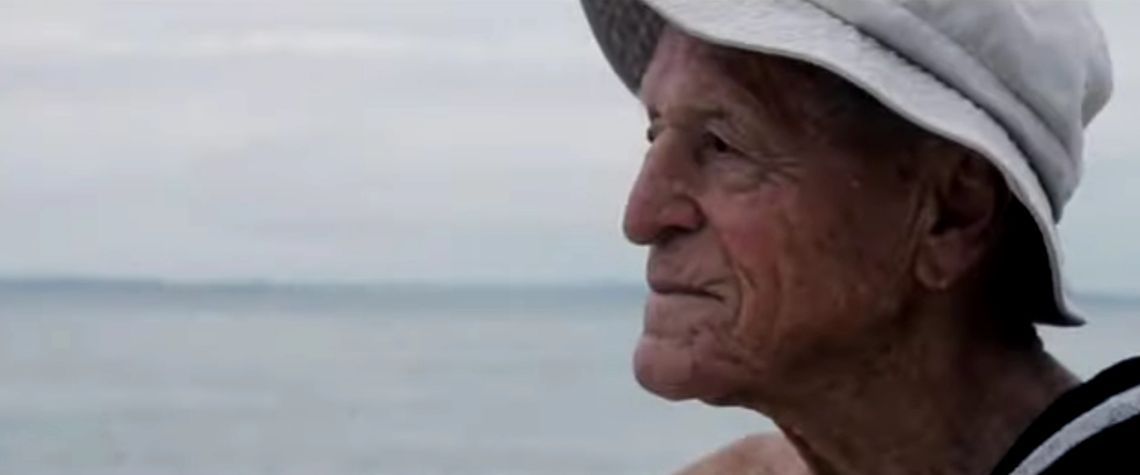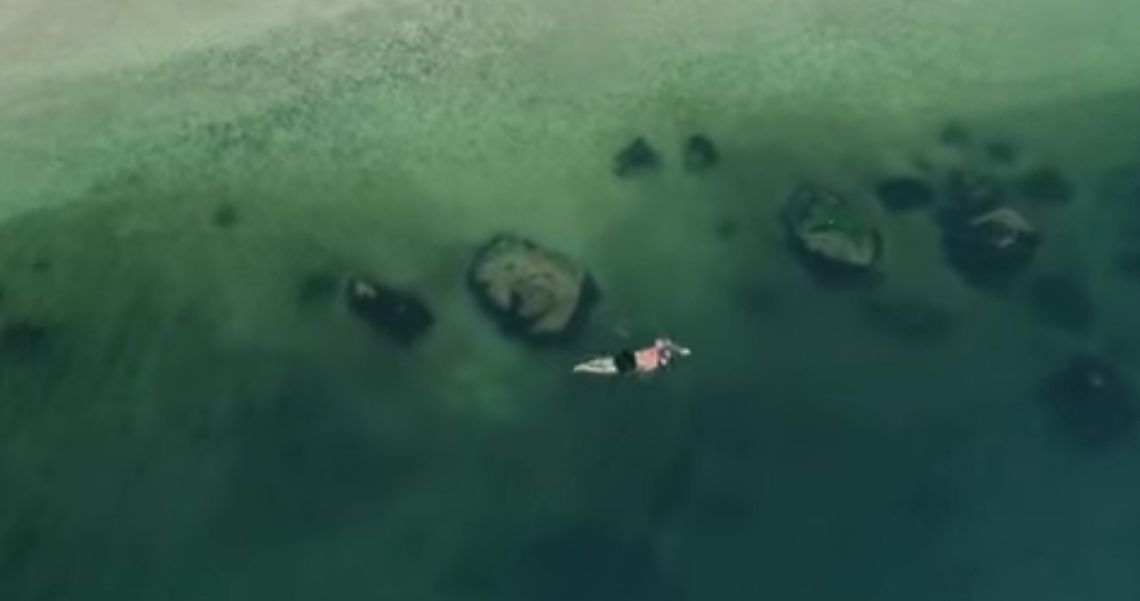 Sometimes the shortest films are surprisingly the most emotive and touching of their kind. The swimmer, a meagre two minutes long, takes us on a thought provoking journey on the powers of the sea. Really special.
---